...SEO Proof

Here are some websites we are promoting using our highly effective SEO techniques:

These figures are from a third party reporting tool... let me explain what you are looking at, the important columns are:
Page 1 Keywords - number of keywords that the website appears on page 1 of Google for.
Avg Qty Competitors - the average number of web pages that Google reports as competing for each keyword that the website is in the top 10 for.
Check Date - when the analysis was performed.
For example, the driving-distances.com website appears 264 times on the first page of Google for different searches and there are an average of 13.4 million web pages competing with driving-distances for each of these keywords! This sounds quite impressive, because it is... that puts us in the top 0.00007% of websites... can your current SEO 'expert' say the same?
The result of being on page 1 of google? Well, in the case of driving-distances.com the website enjoys getting about 600 new visitors per day... click on the Analytics screenshot below to see this in more detail...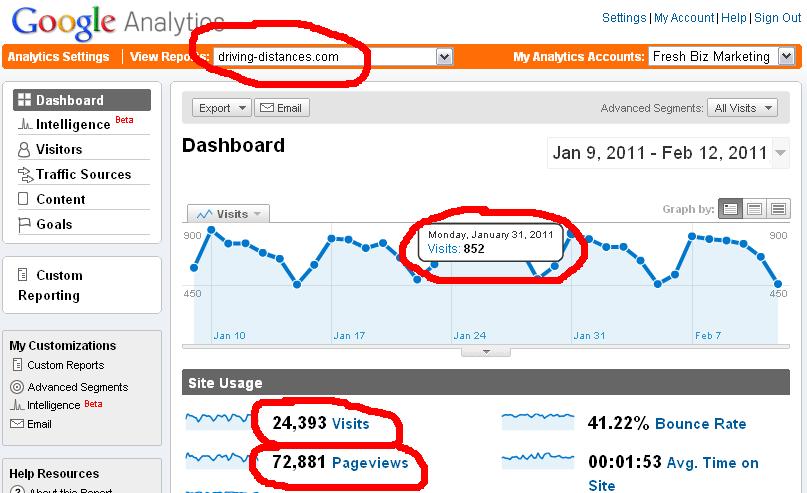 Like I mentioned before... most other companies will 'try' and get you to page 1 of Google... I guarantee to actually 'do' it!
Don't gamble with your business... you need to get on to page one of Google for your target keywords... and you need an expert to help you do this. Every day you delay you are letting your competitors get bigger and stronger from the new business that you should be winning!
Contact Austen at Fresh Biz Marketing now...